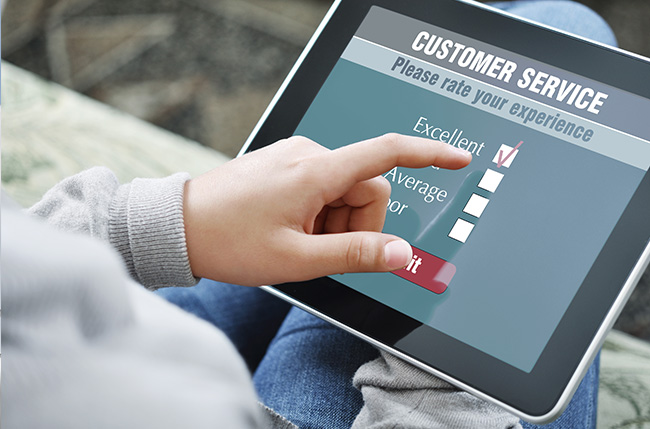 Η ThinkRIT, στρατηγικά αφοσιωμένη στη βελτιστοποίηση της παροχής επιχειρησιακής υπεραξίας στη σύγχρονη επιχείριση δίνει ιδιαίτερη έμφαση στην αποτελεσματική εκμετάλλευση όλου του εύρους των δυνατοτήτων που παρέχει το κάθε πληροφοριακό σύστημα ή τεχνολογική εφαρμογή. Για το λόγο αυτό παρέχει ολοκληρωμένες υπηρεσίες εκπαίδευσης υψηλού επιπέδου, προσαρμοσμένες στις ιδιαίτερες ανάγκες κάθε σύγχρονης επιχείρησης & του προσωπικού της. Η εκπαίδευση μπορεί να πραγματοποιηθεί είτε on-site στις εγκαταστάσεις του πελάτη, είτε απομακρυσμένα με τη χρήση πρωτοποριακών τεχνολογιών τηλεδιάσκεψης.
Μετά την ολοκλήρωση της εγκατάστασης κάθε νέου πληροφοριακού συστήματος, καθώς & του αναγκαίου εκπαιδευτικού του κύκλου, το υψηλού επιπέδου κέντρο τεχνικής υποστήριξης (helpdesk) της ThinkRIT διασφαλίζει καθημερινή & άμεση υποστήριξη στον πελάτη-χρήστη για κάθε πρόσθετη ανάγκη παρουσιαστεί στο μέλλον.
ThinkRIT has also managed to obtain ISO 9001: 2008, the top quality management system certification awarded by TÜV HELLAS, for developing software products, providing IT services and software product configuration, installation, training, and technical support, as well as providing consultancy services.