Optimizing your stock with WarehouseNet Liquidator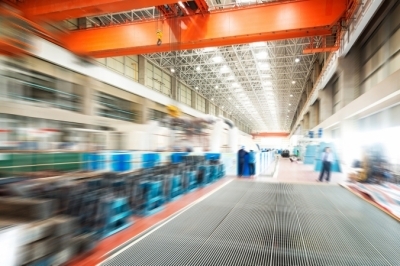 Liquidity & customer assistance with a Virtual Warehouse light years into the future Customers will always demand faster and more reliable assistance. Businesses will always demand more profit, and continuous liquidity. Making the most of the technological advances offered by Windows Azure, ThinkRIT breaks new ground by unifying stocks inventoried on different IT systems. Our smart virtual warehouse involves new sales channels and more efficient stock management. Purchases and sales between large-scale corporate networks are now possible without any limitations in stock management, which leads to increased profits for all the parties involved.
The innovation lies in that, instead of launching yet another B2B online shop, ThinkRIT provides a multi-faceted application based on a Stock Optimization business model. Employing creative design and combining effective rules, the application assists in the smartest and fairest manner those businesses facing issues of stagnancy with the parts to be purchased at any given time. Another comparative advantage of the application is the adoption of SAAS & PAYG models. These models enable businesses to benefit from using WarehouseNet Liquidator without investing in licences or hardware, as the payable fees are calculated according to the profit made from sales achieved through the application.
General Motors Hellas and its broad network of dealers and service providers (the Opel Νetwork) have used the WarehouseNet Liquidator solution since 2011, reaping benefits in the resolution of stock-related issues, financial liquidity, profits, and customer service. Within its three years of operation, the first smart virtual warehouse of the Opel Network in Greece manages more than 100,000 product codes and hosts more than 3,000 spare part searches every month. The application of automated request handling rules ensures that sales and purchases are carried out seamlessly, thus drastically decreasing the numbers of unsold spare parts on stock.
ThinkRIT has also managed to obtain ISO 9001: 2008, the top quality management system certification awarded by TÜV HELLAS, for developing software products, providing IT services and software product configuration, installation, training, and technical support, as well as providing consultancy services. ThinkRIT is also a certified Microsoft partner; its R&D Department is now taking another step into the future with the most reliable, state-of-the-art software platforms in the world to date, using the comparative advantage of the Windows Azure cloud.