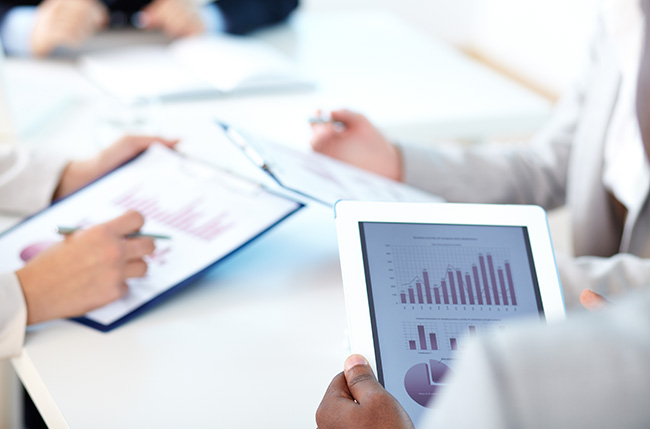 ThinkRIT boasts years of experience in carrying out sophisticated and demanding IT projects. The reliable services/solutions provided cover the entire spectrum, as well as the entire life circle, of any IT project: from the creative stage of brainstorming a new idea, to strategic planning, development, delivery, and continuous maintenance, using established industry methods at all levels.
ThinkRIT supports a multi-faceted approach to project management, aspiring to create added value and new development opportunities throughout the spectrum of our clients' activities. An inclusive range of operations is the ultimate key to successful management, no matter how demanding the IT project might be. ThinkRIT's success checklist includes: • Analysing needs and demands • Assessing existent IT systems and solutions • Surveying and strategically planning IT systems • Monitoring and supervising the good progress of IT projects • Supervising the migration to new IT systems • Checking and ensuring seamless compatibility between existent and new IT systems • Sharing know-how and best practices & showcasing technological issues • Choosing the most suitable
ThinkRIT has also managed to obtain ISO 9001: 2008, the top quality management system certification awarded by TÜV HELLAS, for developing software products, providing IT services and software product configuration, installation, training, and technical support, as well as providing consultancy services.
After a new IT system has been installed, and the necessary training has been completed, ThinkRIT's highly efficient helpdesk ensures immediate day-to-day support for all clients/users with any issue or additional need which might arise in the future.